March 8, 2023
Is Fungicide Efficacy Affected by Application Time-of-Day?
Fungicides have been widely adopted by soybean growers, with some farmers making or considering two or more applications in a season.1,2
Farmers interested in maximizing their input costs may wonder whether there is an optimum time-of-day for fungicide applications.
This research was conducted with a goal of determining whether the time of fungicide application during the day has any impact on crop yield potential.
 
This research was conducted in Woodford County, Illinois in 2021 and 2022.
Trials located in grower fields with treatments repeated twice (2 reps) at each location.
Soybean products ranging from 3.1 to 3.7 Relative Maturities (RM) were planted.
Standard fertility and weed management practices were followed.
Delaro® Complete Fungicide was applied at the R3 soybean growth stage.
Fungicide applications were made in the morning (~8:00 AM), mid-day (~12:00 PM), and evening (~5:00 PM).

UNDERSTANDING THE RESULTS
Averaged across all treatments, no significant yield differences (LSD=2.15) were observed between fungicide application timing during the day (Figure 1).
Two out of three locations exhibited a minor trend of lower yield after the evening application.
Disease pressure was low to moderate for both years.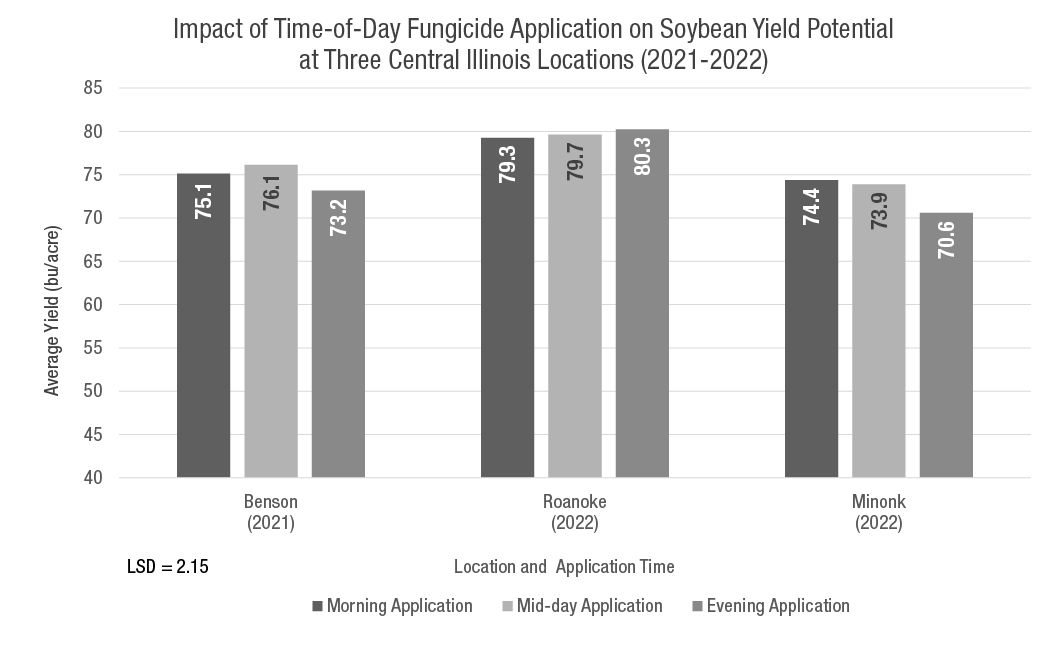 Figure 1. Averaged across all treatments, there was no significant yield differences relative to fungicide application timing. The Benson and Minonk locations showed a trend for lower yield for the evening fungicide application.
Thank you! Your feedback has been submitted.